2013 July 8th, 14th Soup Kitchen at Tohoku Earthquake Survivors' Shelter
On 2013 July 8th, we distributed 150 meals at our soup kitchen at the Tohoku sarthquake survivor's shelter. This shelter is the only survivor's shelter left in Japan.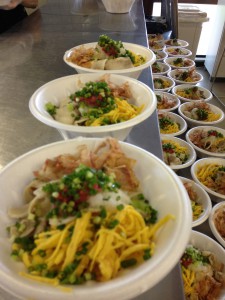 This is our fourteenth time distributing food at the shelter as a part of our soup kitchen program.
Our menu for the day was cold udon noodles, yogurt pudding, Starbuck's coffee (provided by Starbucks) and soy milk (provided by Seiyu.)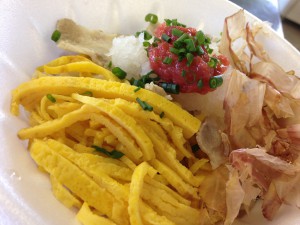 We added pickled plums to our noodle dish to make the dish more suitable for summer. The residents of the shelter told us that the noodle dish was tasty and that they were happy to eat the pork meat and eggs which were also included in the noodle dish.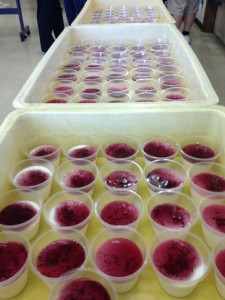 We hope that these survivors will be able to live in peaceful environment as soon as possible.