Monthly Support from Nu Skin Japan
2013/1/31
Every month, Nu Skin Japan donates ¥1.5 million for our operations.
We use this money to provide food and support to children's homes and single mother support agencies.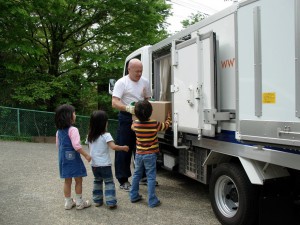 Nu Skin Japan has been supporting us since March, 2006
They have provided a total of ¥83,100,000 in financial support since 2006.