Donate A Photo — Please help 2HJ with J&J App
2018/8/7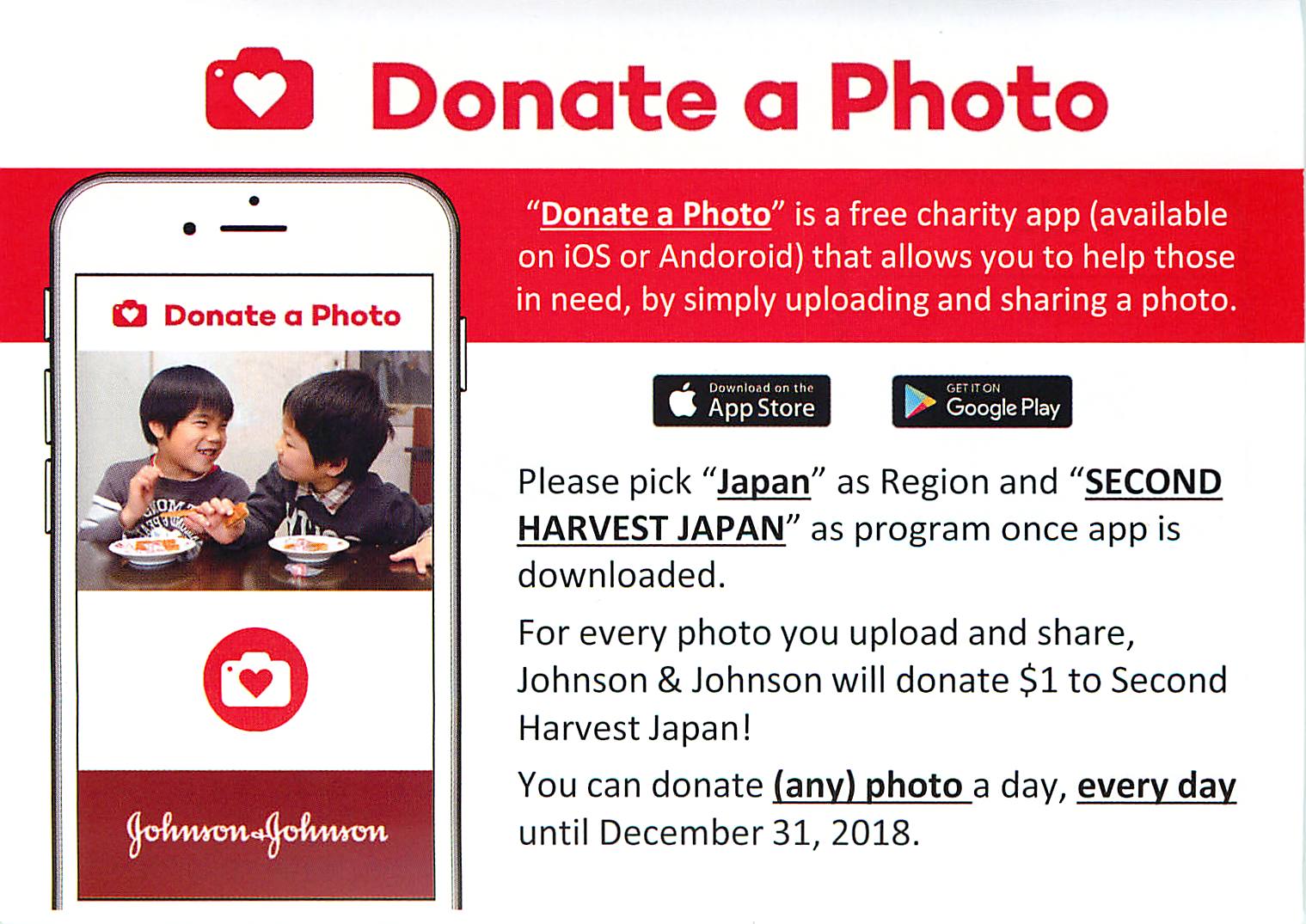 Get ready to take a few more photo of pets, dessert or a bowl of ramen!  You can take a photo of ANYTHING using a photo app from Johnson & Johnson to benefit those in need.  It's easy and fun to use – takes a few seconds to do a good deed for the day:
1. Download "Donate A Photo" App, available Android and iOS
2. Create your profile
3. Choose "Japan" as Region and "Second Harvest Japan" as Cause
4. Take a new photo or select one from your picture gallery
5. Donate one photo a day, every day through Dec 31, 2018! (Well, whenever you remember to do it!)
For every photo you upload, Johnson & Johson donates $1 to Second Harvest Japan on your behalf.   Our goal is 10,000 photos by December 31, 2018.   Thanks for your help!
http://www.donateaphoto.com/ja_JP/cause/second-harvest-2018