Thank you to Goldman Sachs for their Continuous Support!
2013/5/15
On May 2, 2013, volunteers from Goldman Sachs Japan came out to volunteer with Second Harvest Japan's Pantry Package Program.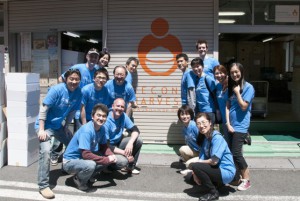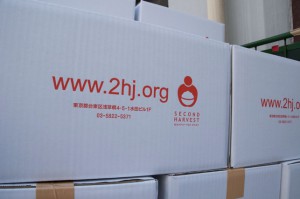 We have received many messages of thanks from the recipients of our food packages.
"These packages encouraged me to keep trying when I wanted to give up." 
"I am moved and appreciative to be supported by people from all over the world, whom I have never met"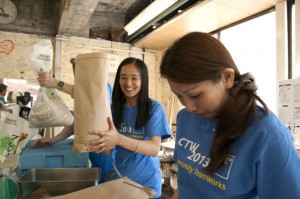 Above and below are pictures of Goldman Sachs volunteers dividing up rice to include in each package.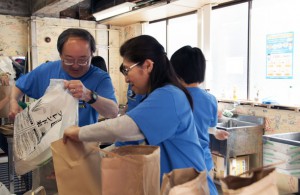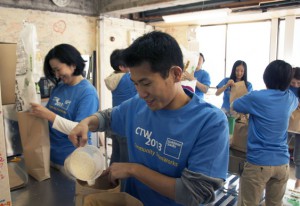 Volunteers divided and repacked a total of 1.4 tons of rice!
Goldman Sachs has been supporting Second Harvest Japan's activities in many ways for several years.
Thank you for coming out to volunteer this time, as well as for your continuing support!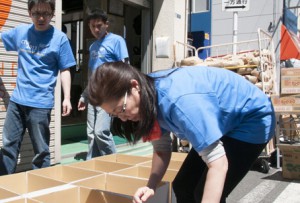 Packing cardboard boxes with various donated food products.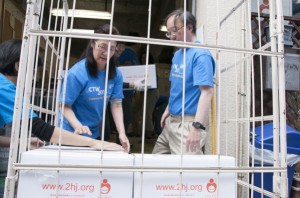 Each package contained 10 kilograms of rice.
Goldman Sachs volunteers helped make 244 packages!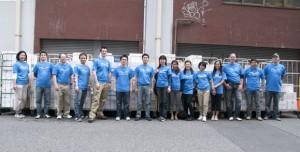 A photograph of volunteers in front of the finished package.
Thank you for all your help!