Japan Release of Taste the Waste (a Documentary Film on Food Loss) is on September 21st!
2013/6/18
The documentary film Taste the Waste is going to be released in Japan!
The movie will be released at September 21st.
More information below:
From September 21st, Saturday – Tokyo City Photograph Museum Hall, Nagoya Meiyen Theater
From mid-October – Shibuya Up-link
From November 2nd, Saturday – Oosaka Theater Umeda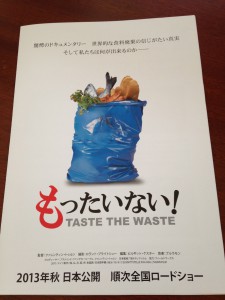 There is a trailer uploaded on You Tube.
Feel free to link the site.
http://youtu.be/Qd8xSJ06SS8
The book version WASTE :Uncovering Global Food Scandals is translated and published from Shunju-sha.
It is co-written by a German journalist and Valentin Thurn, the director of the film mentioned above.
http://www.tokyo-np.co.jp/article/book/shohyo/list/CK2013060202000166.html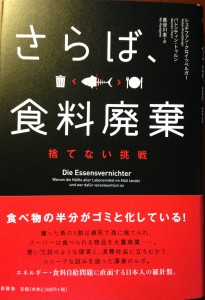 The Gohan(food or rice in Japanese) Film Festival will be hosted in Tokyo and Osaka this fall.
http://tokyogohan.com/ (Last year's website)
So much to look forward to!