Food Drive @Kspace International
2017/12/4
Kspace International School (http://www.kspacetokyo.org/) in Minato-ku hosted their 1st Food Drive for 2hj!
Thanks, Kspace parents and teachers, for a successful food drive – collecting 220kg of food – quite impressive!
Kids, teachers and even the principal pitched in loading boxes after dark.  Collected items, along with your warm hearts, will be delivered to those in need.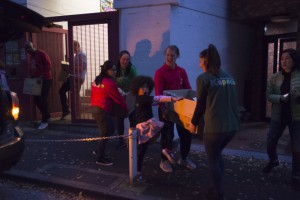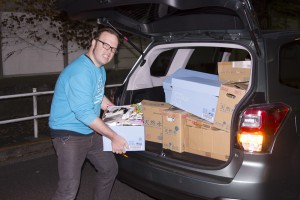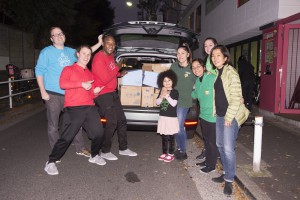 Happy Holidays, everyone!