Charity Event at Coins Bar is a Great Success!
2013/3/11
On Friday, March 9th, Adam Williams hosted a charity event called "The Breakdown" at Coins Bar in Shibuya. All proceeds from this event will go to Second Harvest Japan's relief efforts in the Tohoku disaster areas.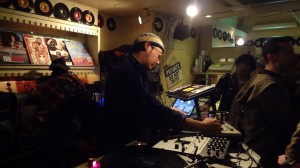 A great DJ spins for charity!
A packed crowd at Coins Bar
The event was a great success, with great music, a great crowd, a great host, and 100 yen charity shots!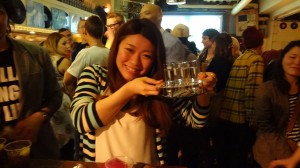 100 yen charity shots were enjoyed by all!
Second Harvest Japan would like to thank Adam Williams for hosting, the DJs who spun for the event and everyone who came out to support and have a great time!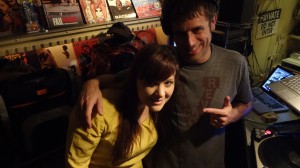 Second Harvest Japan's Sera Palmer (left) and host Adam Willliams (right)
Thank you!
If you are interested in hosting a charity event to support Second Harvest Japan's activities, please contact Second Harvest Japan at volunteer@2hj.org or Sera Palmer directly at sera.palmer@2hj.org