Unneeded Words
2013/7/15
All people, regardless of age, race, language or culture have three basic needs.
Food, clothing and shelter.
Second Harvest Japan provides services to meet one of those basic needs.
That of food.
When Second Harvest Japan says "food for all people," that is exactly what we mean. We are providing a service, the service of food. And yes, we are doing it for free.
But we are not saving people, or helping people. We are not "great" or "admirable."
We are simply providing people with a basic need. By doing so, we hope that those people can in turn make their own lives better. Because everyone—rich or poor, young or old—deserves a chance to make their lives better.
So to the one in six people who are struggling without food security, please do use our services.
And when you do, don't say "thank you." And definitely don't say "sorry." We don't want you to be sorry. We are happy that you came, and happy to have meet you. We hope that our services will help make your life a little better.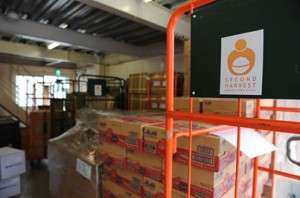 Sera Palmer, Advocacy & Development