May 28th, 2013 Report on Comedy Live Show
2013/5/28
What does support mean to you?
Second Harvest Japan receives support from countless people from all over the world. However, the event held on Saturday, May 25th is particularly memorable for allowing some of 2HJ's funniest supporters to do what they do best; laugh.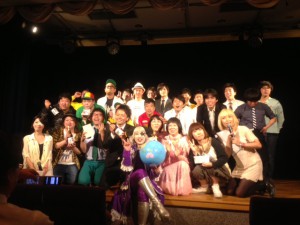 Saturday May 25th, 2013 marked the 3rd installment of the Miritary Charity Live Series. These performances are hosted by Rie Nishiwaki、and feature comedians from all over Japan who come together to perform, laugh, and support those in need.
Profits from this event were donated to Second Harvest Japan's activities, and donation boxes were placed and the exit so that those on their way out could donate to help support 2HJ.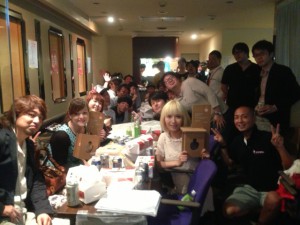 Thank you to Rie Nishiwaki, for organizing and acting as presenter for this event, and thanks to all the comedians, and audience members who came out to support!