Mr. Atsushi Maeda of Kewpie Corporation, presented "Great Ways to Manage Emergency Food Stocks" at the Minato-ward sponsored seminar on February 6, 2014!
2014/2/20
2014/2/7
Minato-ward of Tokyo held a seminar titled, "Disposals and Distributions are Not Only Options – Great Ways to Utilize Emergency Food Stocks" on February 6, 2014.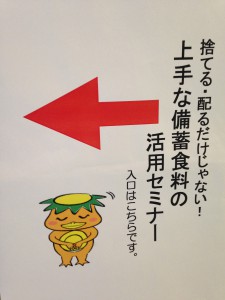 Our devoted sponsor, Mr. Atsushi Maeda of Kewpie Corporation spoke at the seminar to share the operational example of "Utilization of Food Bank".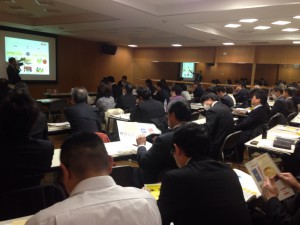 Kewpie Corporation has been contributing to the society through their down-to-earth, sustaining corporate social activities.  They began participation with the Bell-Mark philanthropic activities in 1960.  In the following year, their "Factory Tour" opened to show manufacturing processes to consumers.  In addition, "Kewpie News," a monthly news source containing information on food, health, and nutrition, began in 1973. The company initiated a discussion on the implementation of a food bank in 2006, and officially started their program in 2007.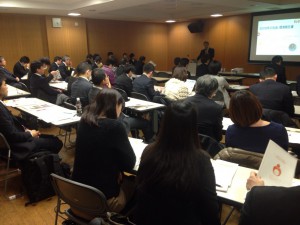 Initially, Kewpie Corporation donated their products exclusively to Second Harvest Japan in Tokyo, but they have since extended their program nationwide.  They have also connected with food banks in different parts of Japan where their branch offices and manufacturing sites are located.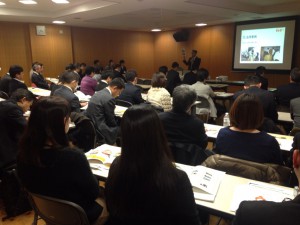 Their activities have been continuous, as "Sustaining Support" is an integral part of their corporate mission.
From the bottom of our hearts, thank you for your continued support, Mr. Maeda! Gratefully, Second Harvest Japan.