July 4th, 2013 Lecture on Food and Nutrition and Food banking for 150 students in Tokyo Women's University
2013/7/8
On July 4th, 2013 our PR officer Rumi Ide held a lecture on Food and Nutrition and Food banking for 150 students in Tokyo Women's University.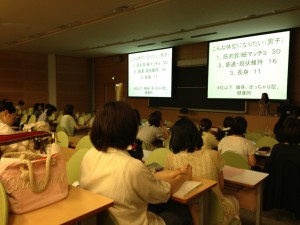 Second Harvest Japan has created 12 page booklets that serve as something like a corporation guide for companies;
we utilize them on opportunities such as at presentations for corporations and at lectures.
For this lecture, 2HJ gave out these booklets to the students beforehand and had them learn about food banking and the issue of food disposal.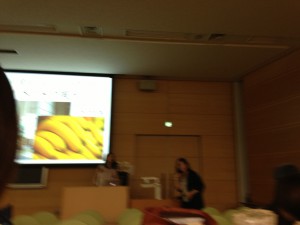 We hope that the presentation was informational.
Many college students come to volunteer with us after attending a lecture on food banking.
We hope that this lecture will become an opportunity to do so for these students.