July 3rd 2013, Lecture at Saitama prefecture's Kyoujo-shakai-dukuri Devision Irodori no Kuni Community Council
2013/7/8
On July 3rd, our PR Officer Rumi Ide gave a lecture on food loss and food bank to Saitama prefecture's Kyoujo-shakai-dukuri Devision Irodori no Kuni Community Council.
The lecture was for the "life-school" program that is offered nationwide.
In the life-school program, many women participate in learning about social issues that surround them and having discussions about them. Ultimately, the program aims to empower women to solve issues in daily life and local life.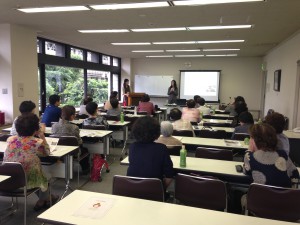 Participants had done research on retail stores and restaurants in order to study the present situation of food disposal.
They are currently doing research on retail stores and restaurants in Tokyo.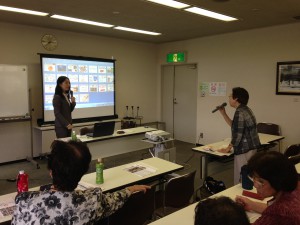 I hope that the lecture had become an opportunity for realization and action on food loss.