May 28th, 2013 Lecture to 1000 people at Chiba Prefecture Academy of Continuing Education
2013/5/30
On May 28th, 2013, Second Harvest Japan's PR officer and part-time instructor at Kagawa Education Institute of Nutrition, Rumi Ide gave a lecture to 1000 people at Chiba Prefecture Academy of Continuing Education.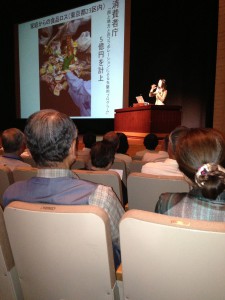 Currently, there is 5 million ~ 8 million tons of annual food loss in Japan. This amount is as large as the annual domestic production of rice.
 On the other hand, Japan also has the problem of lack of food. According to the Ministry of Health and Welfare's research, the relative poverty rate in Japan is 16 percent. In other words, roughly 20 million people in Japan are living under the poverty line. This is one sixth of the entire population of Japan.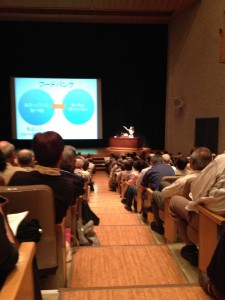 Food banking is a way to jointly solve these two challenges in our society.
Currently, Japan does not have any infrastructure that connects the food loss and lack of food.
 The 1000 seats in the hall were almost full, and everyone was very enthusiastic about the topic.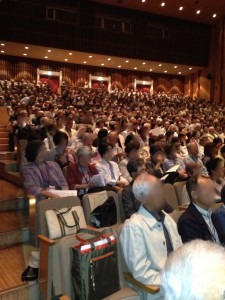 Staffs from Food Bank Chiba, an organization that was established a year ago, also attended the lecture.
 Food bank Chiba is holding a food drive from May 20th to June 28th.
Food drives are a type of activity that collects food items left unconsumed at homes and utilize them for food banking.
Please consider participating in the food drive.
Food bank Chiba 043-375-6804 (Hours: weekdays from 9 am to 5 pm)
fbchiba@jigyoudan.com