[Company sponsored food drive] Vanguard Investments Japan, Inc.
2014/8/5
Vanguard Investments Japan,, Inc. organized a food drive.
A commemorative photo was taken at their office with "food drive" banner. You can see David, the representative director, with Campbell Chunky Can costume. Did he prepare this costume just for this occasion? The boss made everyone excited to contribute!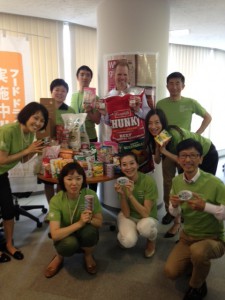 Through our food drive, wide varieties of food items are collected, and these are great for household use, individuals or families.
At Vanguard Investments Japan, Inc., employees contributed many items for the occasion. These items were not limited to "Chunky" cans.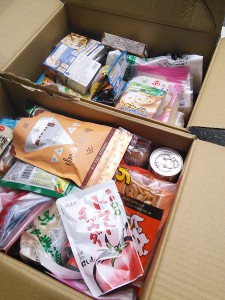 Thank you very much for the great food drive!
(Pantry, Aida)