Food Advisory Board (FAB) meeting was held with members from Japan Ministry of Agriculture, Forestry and Fisheries (MAFF), House of Councilors, and NHK at Taito Ward Hall on April 9, 2014.
2014/4/30
Thirty-six participants gathered together at the meeting.  One of the discussion topics was accounting processes of food items donated to the Second Harvest Japan.  Some companies treat it as "inclusion in expenses," others treated it as "samples".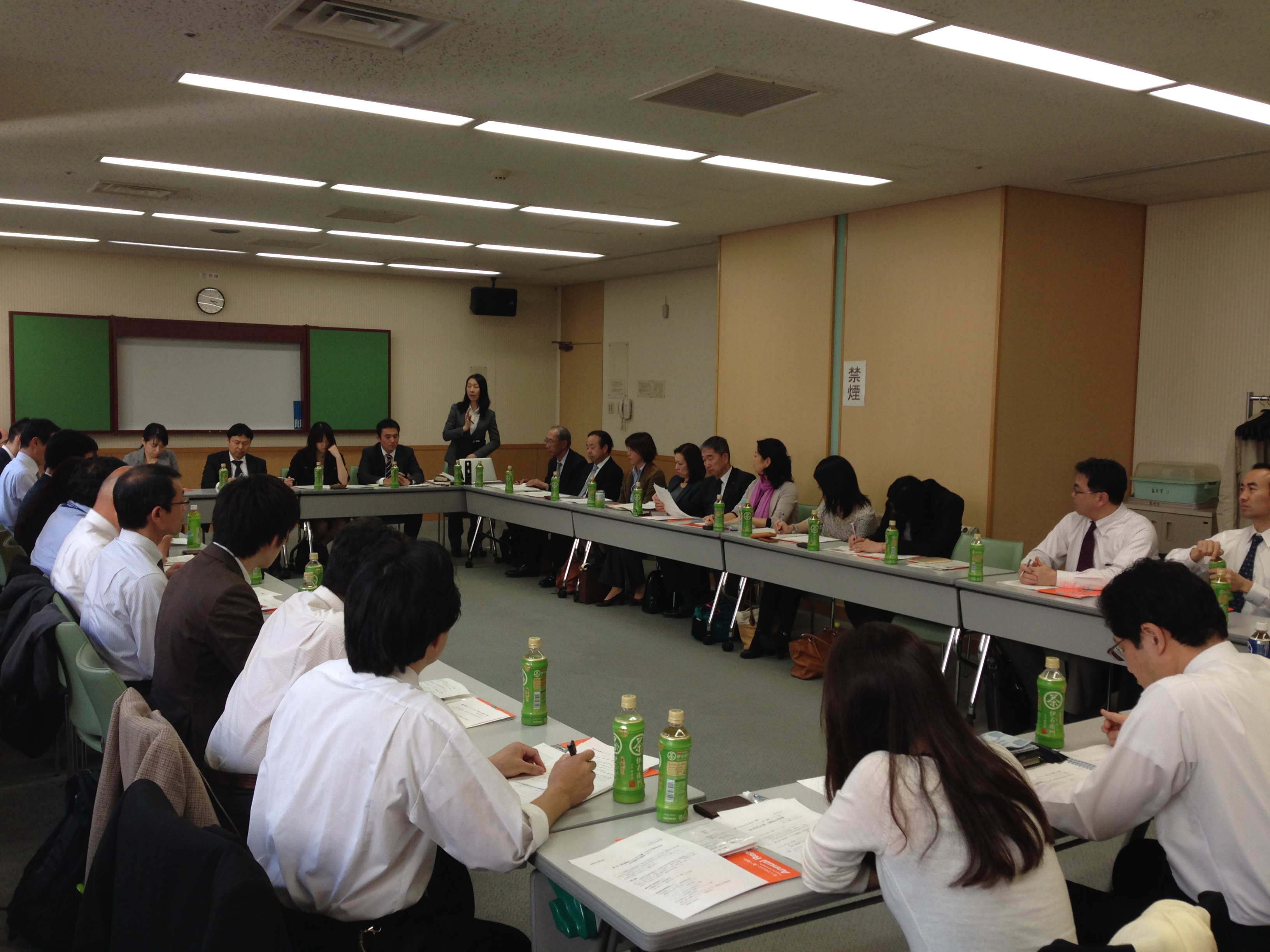 Asako Nagano, manager of the Food Industry Affairs Bureau of MAFF, reported reduction of food waste, with two members of the food recycling group.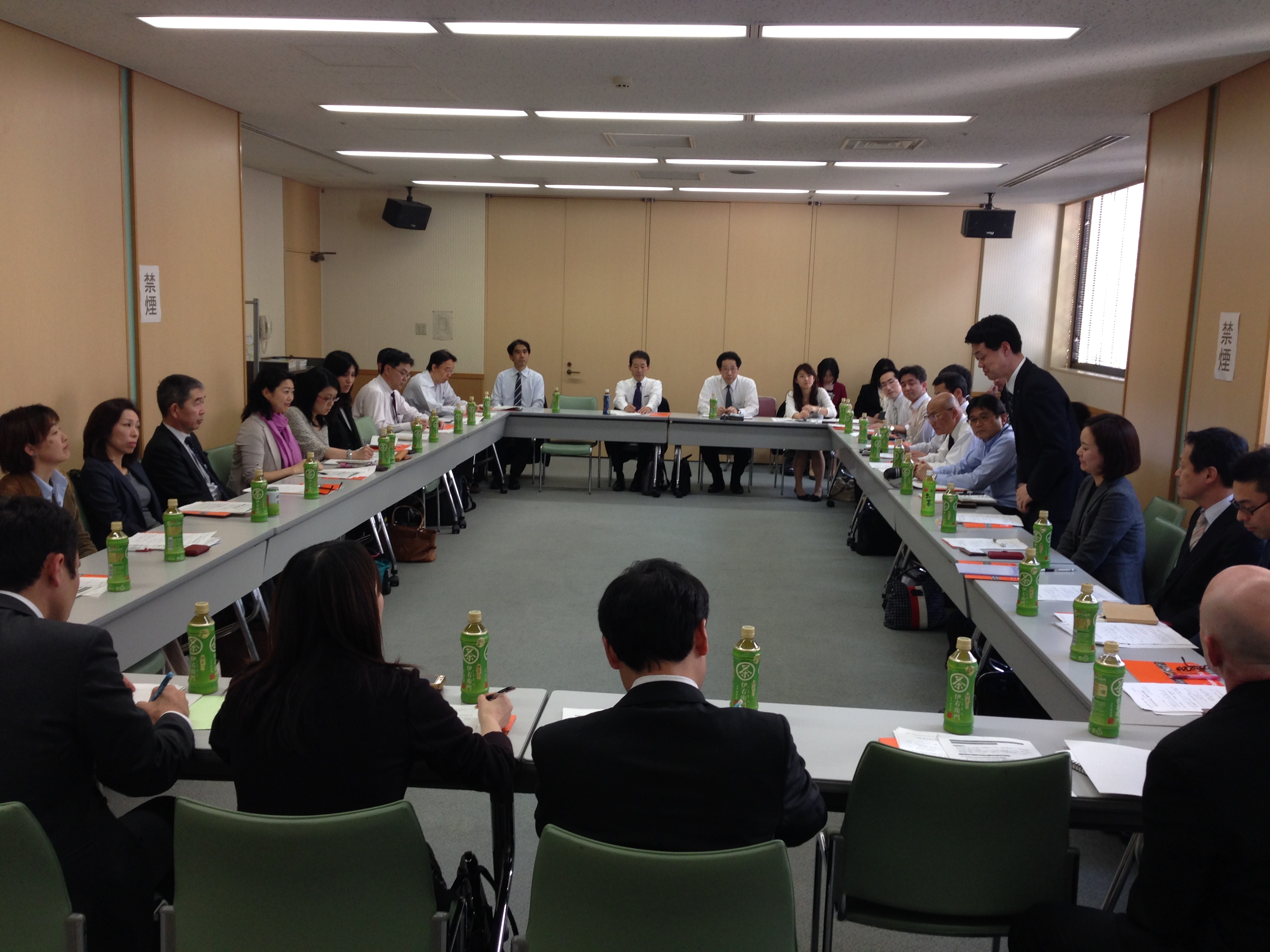 Participating members from food companies raised questions and actively exchanged their opinions at the meeting.
Examples of questions and opinions are as follows:
"Six ministries and government offices are contributing to the reduction of food waste in Japan.  How are the activities lead by the Ministry of Health, Labor, and Welfare?"
"Gradual movements may not lead to a significant (societal) movement."
"It took us two years of food-bank explanations, within our company, before we started seeing changes in uninterested employees' understanding level.  We will be much more powerful if an entire company supports our concept, rather than only some members believing in it.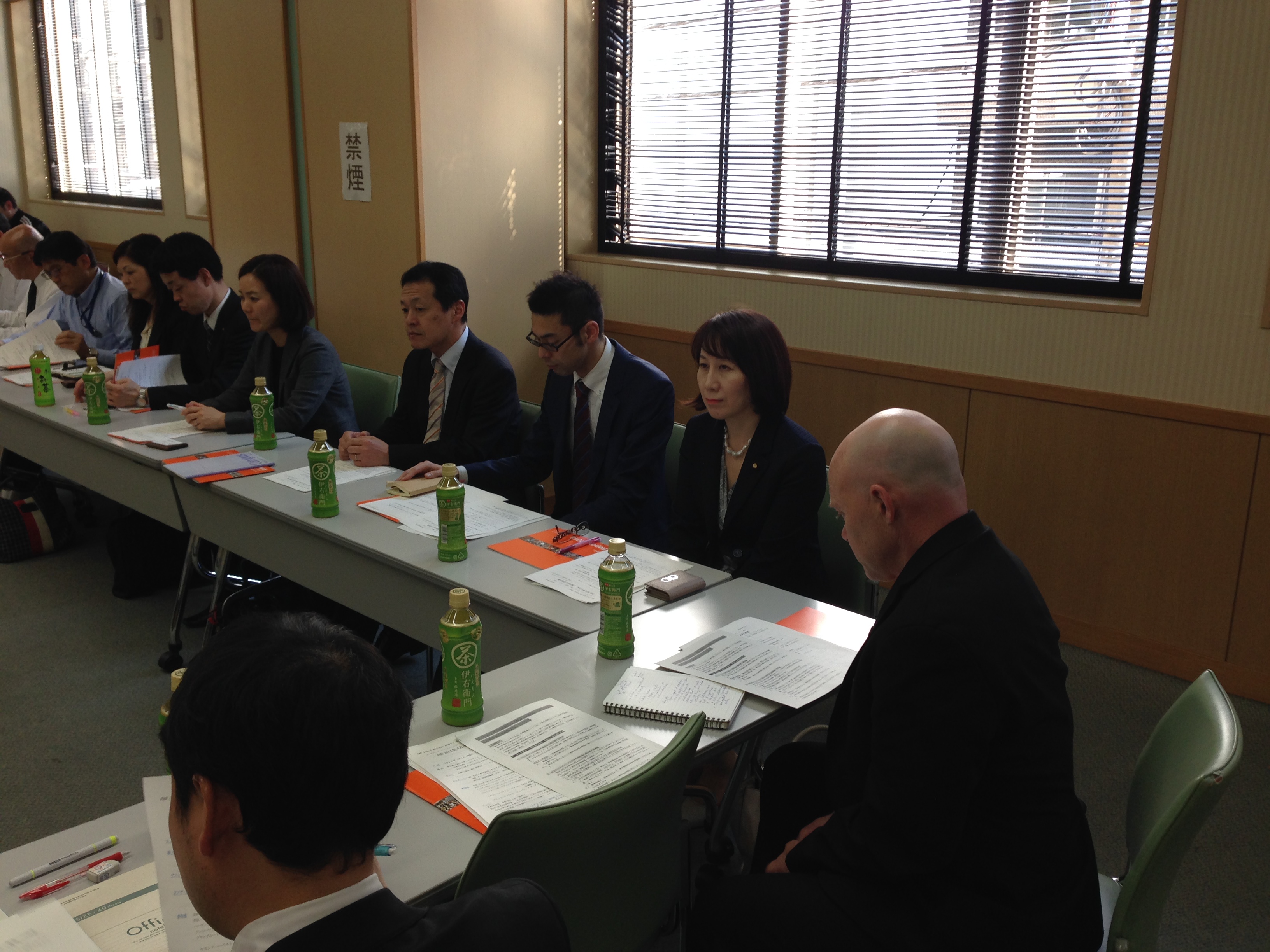 Thank you to those who participated to the meeting.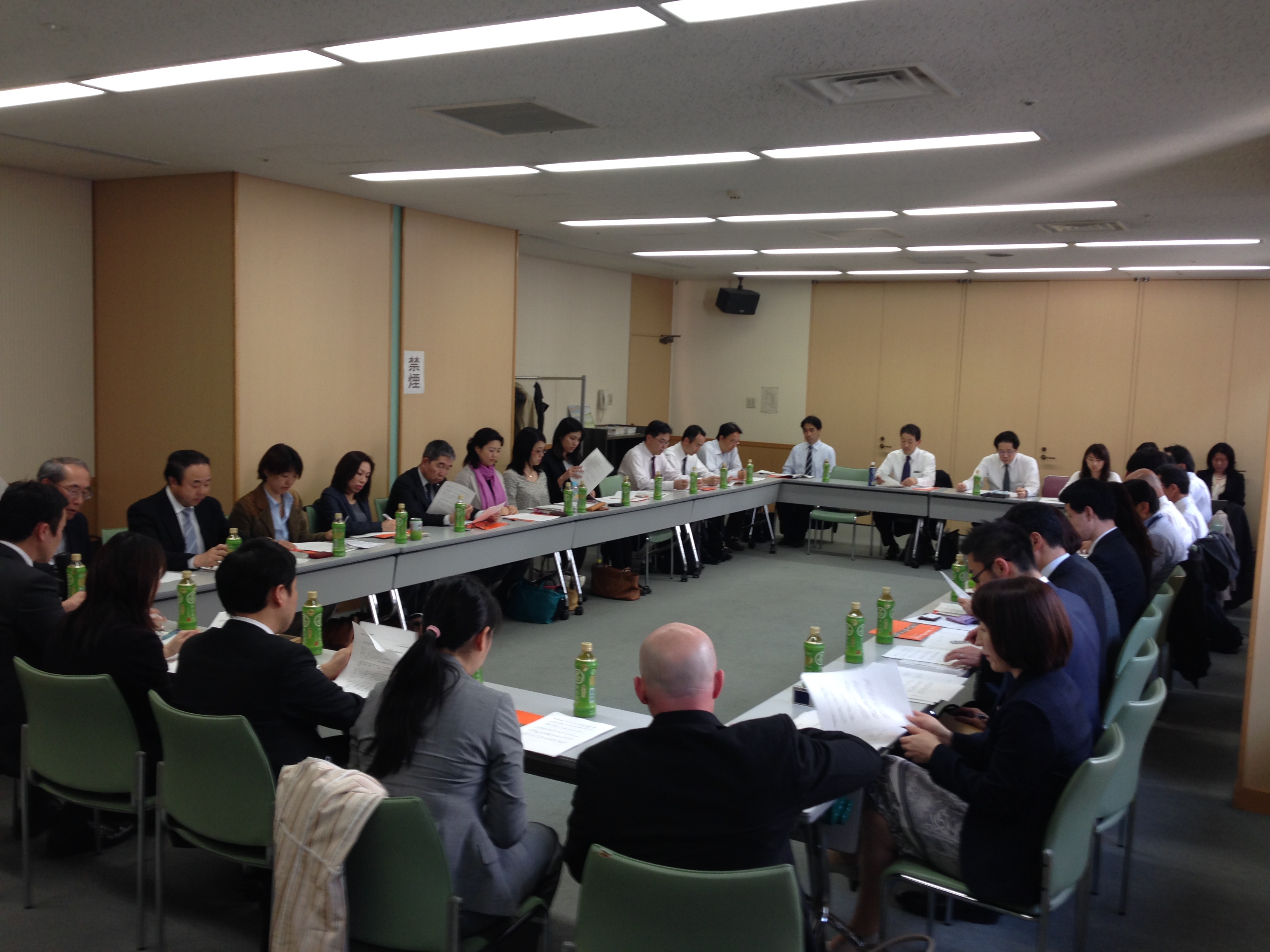 Looking forward to organizing an informative and useful meeting next time.
(Written by Rumi Ide, Public Affairs at 2HJ)