Cooking Class for Kids!
2013/4/23
Second Harvest Japan is working with the Shangri-la Hotel Tokyo to host a class on baking cookies for single mothers and their children.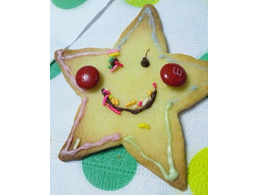 The pastry chef from Shangri-la Tokyo will be there to teach children and their mothers how to make delicious, simple treats in their own households, and it will be a rare chance to see a professional pastry chef in action!
There will be a chef and volunteers present at the event, so even if your children are small and need a lot of care, there will be people there to help. We hope that all of you will come out to enjoy baking, community building and relaxing with new friends!
And when the baking is all finished, Second Harvest will provide a goody bag packed with food items for families to take home! But you have to come out and join us to find out what's in the bag!
Details
Price: Free
Date and Time: Friday, May 17th from 2 to 4 PM
Location: Iwase Esta Cooking Studio
Directions: A 7min walk from Keiyu Rokugodote Station
*Approximately a 15min Keiyu Express train ride from JR Shinagawa Station, then a 10 min walk from Keiyu Kawasaki Station.
A map can be viewed here.
◎ This class is aimed at children 3 years or older. (However, feel free to bring along the younger brothers and sisters as well!)
◎A Second Harvest Japan staff will help direct attendees from the station to the cooking studio on the day of the event.
◇◆Attention◆◇
 This baking class will make use of ingredients which include wheat and eggs. Those with wheat or egg related allergies will not be able to participate. We apologize for the inconvenience and appreciate your cooperation.

How to Apply
Please send an email to pantry@2hj.org, and include the following information:
・The name of the parent or guardian
・Number of children, and their respective age
We also accept applications by phone, so feel free to give us a call at
TEL: 03-5822-5371 (Tuesday-Saturday10 AM to 6 PM)
Ask for Akiko Sugiyama
If you have any questions, please don't hesitate to ask!
Hosted by Second Harvest Japan &
Shangri-la Hotel Tokyo's
Council on International Education Exchange
Second Harvest Japan has been hosting the "backpack program" since 2012 to provide single mothers and their children with a sufficient amount of safe, nutritious food.