This Month's Soup Kitchen for Fukushima Survivors
2013/4/8
On the 8th of this month (April) Second Harvest Japan ran it's monthly soup kitchen for survivors of the Fukushima disaster who are now evacuated to Saitama's Kisai High School.
April's menu included udon with all the toppings, matcha pudding with red beans and Starbucks coffee.
Volunteers from Starbucks and Morrison Foerster came to help out!
Counting staff and volunteers, 25 people worked to make this soup kitchen a success!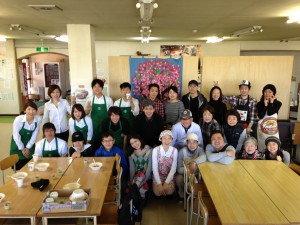 Udon with toppings galore!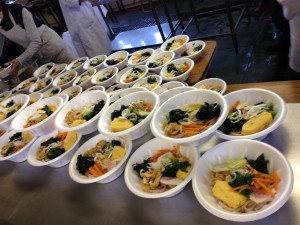 Matcha pudding with red beans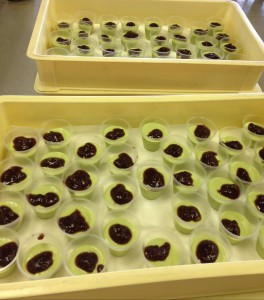 There are still 130 people living at this evacuation site.
2HJ provides a meals to those working at the town hall and the council of social welfare to thank them for their cooperation. With those meals included, we prepared approximately 200 meals!
The April soup kitchen was filmed by Television Fukushima.
We hope that all of the evacuees are able to return to their way of life as soon as possible.
Until then, 2HJ will continue to support!