Vending Machines With Our Logo (2012/12/14)
2012/12/14
With the cooperation of JT-Roots Corporation, vending machines with our logo have been installed in front of our office.
¥10 is donated for every purchase. This is an easy way for consumers to support us and is one example of CRM (cause-related marketing).
Other companies can help support us by putting vending machines like these on their premises!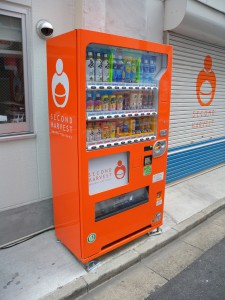 We look forward to your support!